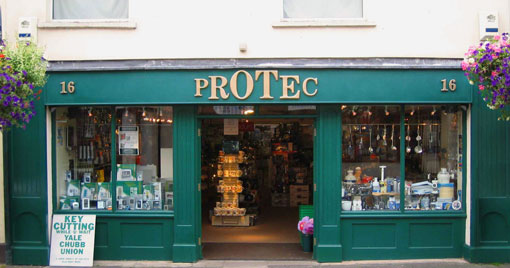 If you would like to consider joining our team please e-mail or send* us a copy of your CV using the
recruitment form below.
*Please make sure the contact details you enter are correct, otherwise we will not be able to reply.
Retail Assistant Job Description

Role Title: Retail Assistant
Reports to: Proprietor
Working hours: 37 Hours per week or a part time position could be available to be discussed.
Opening Times: Monday – Saturday 9am – 5.30pm, Wednesday 9am – 5pm. Closed Sundays & Bank Holidays, one day off during the week to be agreed.
Rate of Pay: To be discussed
Benefits: 20% Staff discount for yourself and immediate family members.
Overall Responsibilities
To provide a professional and calm retail experience for our customers. We aim to maximise on every sales opportunity, whilst delivering the highest level of customer service and care.
Specific accountabilities:
To ensure departments of the shop are fully stocked.
To ensure departments are always manned.
Unpack and check in orders, reporting and logging any discrepancies.
Regularly check and report stock levels.
Distribute orders to stock rooms ensuring Health & Safety Policies are followed.
Ensure departments are always clean and presentable.
Always try and exceed the customers expectation by delivering high quality customer service.
Key identification and cutting, instore training will be undertaken.
Qualifications, experience:
Basic math skills for cash handling and counting back change.
Basic IT skills preferred but not essential.
A good grasp of the English language and competent ability in reading, writing and spelling.
A knowledge or interest in household and electrical products.
Ability to work as part of a team with a good numerical attention to detail.
Friendly and welcoming communication instore or over the telephone.
General Accountabilities:
To make sure the shop remains in a presentable condition for customers.
To always greet customers in a friendly manner.
To provide product information where available to customers as requested by them. § To always look to increase your product knowledge within all departments.
Being flexible on duties.
Voice ideas about product promotions or placements.
To comply with Health & Safety Policy and procedures.
Attend at all team training as required and completion of all mandatory trainings/development opportunities in consultation with your manager.
To make sure the shop is open and ready for 9am prompt.
Business Hours
Monday – 9:00am to 5:30pm
Tuesday – 9:00am to 5:30pm
Wednesday – 9:00am to 5:00pm
Thursday – 9:00am to 5:30pm
Friday – 9:00am to 5:30pm
Saturday – 9:00am to 5:30pm
Sunday – Closed
Phone Number
Telephone: 01749 676 886